Le Cercle de l'art moderne
from September 19, 2012 to January 06, 2013
Exhibition at the Musée du Luxembourg in Paris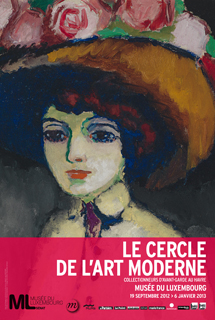 Curator
Head Curator: Annette Haudiquet, Musée d'art moderne André Malraux–MuMa
Associate Curator: Géraldine Lefebvre, Musée d'art moderne André Malraux–MuMa
Le Havre experienced tremendous growth in the mid-19th century. The port was modernized and the "Porte Océane" flourished with the import of raw materials. Merchant entrepreneurs made fortunes in cotton, coffee and exotic wood, and spent them on art. Relatively new to Le Havre, they were as innovative in business as they were in building their collections. The success of their endeavours had a direct influence on local cultural life, hence
Eugène
Boudin
's pithy comment: "No cotton, no paintings".
In the late 19th century, a new generation of collectors appeared on the scene. The five most prominent were Olivier Senn (1864–1959), the most well known, as well as Charles-Auguste Marande (1858–1936), Georges Dussueil (1848–1926), Pieter van der Velde (1848–1922) and Franz Edouard Lüthy (1847–1919). More open to the work of young artists, they travelled to Paris to see the Salon d'Automne and the Salon des Indépendants, the galleries of Druet, Bernheim and Vollard, artists' studios and auctions. At the forefront of the avant-garde, they purchased works by the Impressionists, Post-Impressionists and Fauves. Their acquisitions were the result of a healthy competition—who bought the finest
Monet
, who could get hold of a
Bonnard
, a
van Gogh
or a
Matisse
—and it was not uncommon for the paintings to circulate and change hands.
Their enterprising spirit led them to support young artists. By founding the "Cercle de l'Art Moderne" in 1906, they gave local painters like
Braque
,
Dufy
and
Friesz
the opportunity to exhibit in their city. Guillaume Apollinaire, Claude Debussy and Frantz Jourdain showed their support for the group, which was linked from the outset with the newly formed Salon d'Automne. From 1906 to 1910, the Cercle organized exhibitions, conferences, poetry readings and concerts. Works by the great artists of the time were shown at four annual exhibitions in particular: the "old" Impressionists such as
Monet
and
Renoir
, and the Neo-Impressionists like
Signac
, but above all the young Fauves—
Matisse
,
Derain
,
van Dongen
,
Vlamick
and
Mangui
—brought by their friends
Braque
,
Dufy
and
Friesz
.
Le Havre thus became a major centre for the budding artistic movement of Fauvism. They used the flourishing harbour as the subject of their paintings, continuing on from
Monet
who had painted
Impression, Sunrise
(1854), which gave its name to the Impressionist movement.
But the collectors were also committed to serving the public interest. As members of the museum acquisition committee, they strove to enrich the collections with contemporary works by
Pissarro
and
Monet
, and sometimes donated their own paintings. Marande bequeathed his collection in 1936. In 2004, Hélène Senn-Foulds donated her grandfather Olivier Senn's collection.
Displayed at the Le Havre museum, but also scattered around the world's leading museums, from London to New York, Venice and Zurich, the collections have been reunited for the first time in this exhibition.
From
Corot
to
Derain
,
Boudin
to
Dufy
, not to mention
Monet
and
Marquet
, the exhibition gives us an intimate look into world of the collectors, who went beyond their private interests and joined the Cercle to defend with great fervour and generosity their taste for the avant-garde.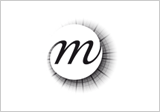 Exhibition organized by the Réunion des musées nationaux–Grand Palais in cooperation with MuMa–Musée d'art moderne André Malraux, Le Havre.