The Association
Les Amis du Musée d'art moderne André Malraux (Friends of the Museum of modern art André Malraux ), also known as AMAM, is an association founded in 1991 by a group of art enthusiasts and collectors from Le Havre with a shared desire to contribute to the outreach and enrichment of the museum. There are currently 600 members.
The association supports the work of the curators by organizing events such as guided tours and conferences in connection with the museum exhibitions. It fosters a cultural dynamic around art through conferences with the École du Louvre as well as lectures, outings and excursions relating to current regional, national and international artistic developments. These events are held during the AMAM season.

The association regularly and actively participates in a wide variety of philanthropic endeavours with the aim of promoting the enrichment of the collections and bringing them to an increasingly wider audience. It has thus contributed to the restoration and purchase of artworks and, more recently, the creation of the museum website. An independent association governed by the French law of 1901 on non-profit organizations, funded by membership dues, AMAM forges relationships and exchanges with other museum associations and is a member of the FFSAM (French Federation of Societies of Friends of Museums). It is managed by a board of directors, whose members are elected for a period of three years and cannot serve more than three terms.
Membership
Les
Amis du Musée d'art moderne André Malraux
has several membership options:
individual card: €22
family card: €33
donor member card: €100
Members enjoy a variety of benefits:
— reduced admission to MuMa,
— half-price admission to the museums of Le Havre,
— information on all museum and AMAM activities,
— preferential rates and priority for AMAM activities,
— access to École du Louvre conferences,
— option of receiving the association's annual newsletter,
— preferential membership rate for MuMa,
— preferential membership rate for the Louvre.
Contact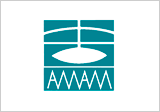 Les Amis du Musée d'art moderne André Malraux
2, boulevard Clemenceau, 76600 Le Havre - FRANCE
Tel.: +33 (0)2 35 41 25 31
E-mail: amam2@wanadoo.fr
Office hours:
Monday from 11:30 a.m. to 2 p.m. and Thursday from 3 to 5 p.m. (not open during school holiday periods)